When will my clothes be cleaned and delivered to a locker?
Although DashLocker is open 24 hours a day, we pick up garments starting at 9am. That means all orders placed before 9am will be picked up that same day, returning items approx. 48 hours after pick up. You can check out our service schedule here: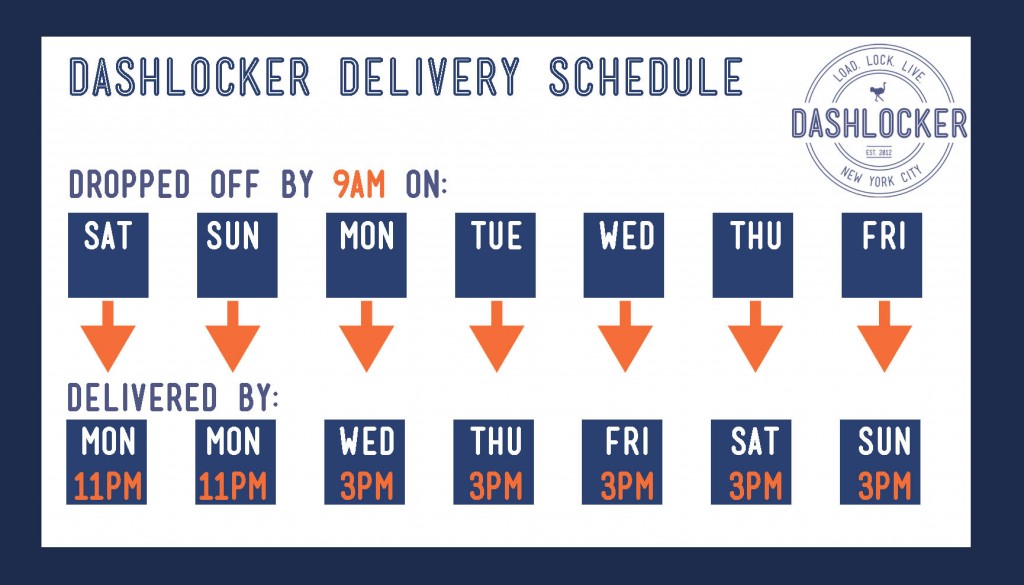 Unfortunately, we cannot guarantee 48 turnaround times listed because some items will need extra care or will need to receive additional cleaning. Providing quality cleaning is very important to us, and so we work to balance expected delivery times will garment cleaning quality.